Paladin Roleplaying
Black Metal Polyhedral Dice Set - In Presentation Case
Regular price
£25.47
Sale price
£27.95
Unit price
per
SOLID METAL roleplaying dice, guaranteed to impress!
Full set of polyhedral dice: D4, D6, D8, D10 (marked with single units), D10 (percentile - marked in tens), D12, D20
Easy to read numbering, with underscoring on 6 and 9, and high precision manufacture for accurate rolling
For Dungeons and Dragons (DnD) and all role playing games and wargames
Standard size (D6 measures 14mm per side)
Comes with 1 year manufacturer's warranty
Also available in D6 sets. and individual D6. 
Just imagine the look on your friend's faces when you turn up with this incredible, solid metal rpg dice set, in it's own specially crafted presentation tin.

Normal plastic dice will never seem the same again...

Paladin Roleplaying are proud to present the pinnacle of roleplaying dice - a full set of weighty, solid metal dice with a beautiful high quality black finish.
JET BLACK coloring, suits dark elf / drow, rogue, necromancer, assassin, ninja and all evil or stealth-based characters. Also perfect for call of cthulhu.

The dice are made of a zinc alloy for maximum heft and weight, with a tough nickel coating to make sure that they don't chip or scratch.

The tin has custom made foam padding with shaped holes for each die - A great display case, and also keeps the dice safe and secure.

Whether you're looking for a special new set of dice for yourself, or the perfect gift for a roleplaying fan, Paladin's Metal Dice Set is exactly what you need...
---
Customer Reviews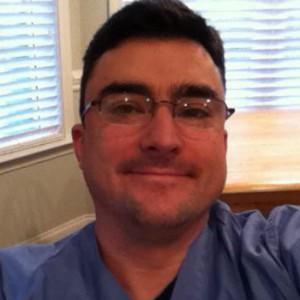 CW
05/22/2019
Christopher W.
Excellent set of dice!
Overall experience is excellent!!
Best metal dice on the market
These are hands down, no competition, the best metal dice I've ever owned/used. The weight is solid and consistent with grams when compared to others who weighted theirs. The finish is flawless and the attention to the small details are top notch. Needle sharp edges have been polished down to be less hazardous on my hands and my table. The numbers are as large as possible to accommodate my terrible vision. Now having used these for a week I gave my easy roller set to my nephew. You have definitely earned my business and trust. Will spread the word to all I know of this set. Well worth the cost you ask!
Amazing
These dice roll very nice and they feel very heavy which is really cool. They also look really amazing. I have both the Black and Silver sets and I am now going for the Bronze set. I hope they work out just as good as the other two.
Absolutely Beautiful
These dice are stunningly gorgeous, and always roll true. I own two sets, and my only regret is not buying more, lol.
My favorite dice
They're the sharpest looking (not actually dangerous) and nicest feeling dice that I own, with just enough edge bevel to look nice and catch the light. They have some serious weight as well which forces you to roll them with extra drama. I appreciate that they look so distinctive without resorting to odd colors or finishes. I can show these to non-players and they are impressed despite having no idea what is the purpose of a collection of metal polyhedra.